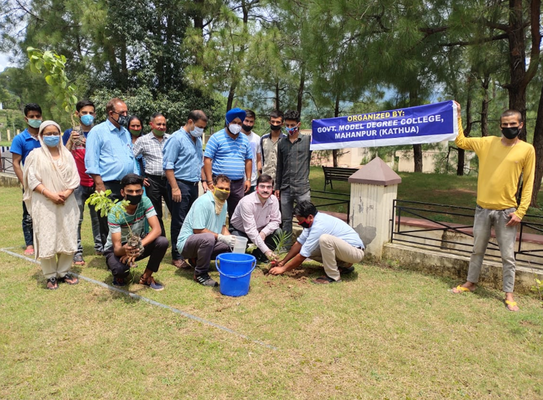 Department of Political Science
The Department of Political Science, GDC, Mahanpur had come into existence in the year 2016, almost after four years of the inception of the college. The department endeavors to generate new knowledge and produce students who are trained in Political Science by imparting quality education so as to evelop scientific temper and spirit of critical enquiry. Students are prepared to understand the dvanced oncepts of Political Science, organize ideas, apply them to the contemporary questions and develop analytical nd critical thinking in the discipline. Political Science is the branch of the social sciences that studies the state, politics and government. Political Science deals extensively with the analysis of political systems, the theoretical and practical applications to politics, and the examination of political behaviour.
The purpose of the subject is to deepen knowledge and understanding of one of the most powerful forces operating on people, communities
and corporations today, namely government and politics in India and around the world. To meet the said academic needs of the students various courses like Legislative support, State Citizenship and Rights in India, Introduction to Indian political System were introduced under skill enhancement from time to time along with the main courses. The Department regularly conducts seminars, workshops and lectures every year since its inception.
Department Information:
| | |
| --- | --- |
| Head Of Department | Dr.Neetika Verma |
| Contact Number | 9596704440 |
| Contact Email | neetikaverma214@gmail.com |